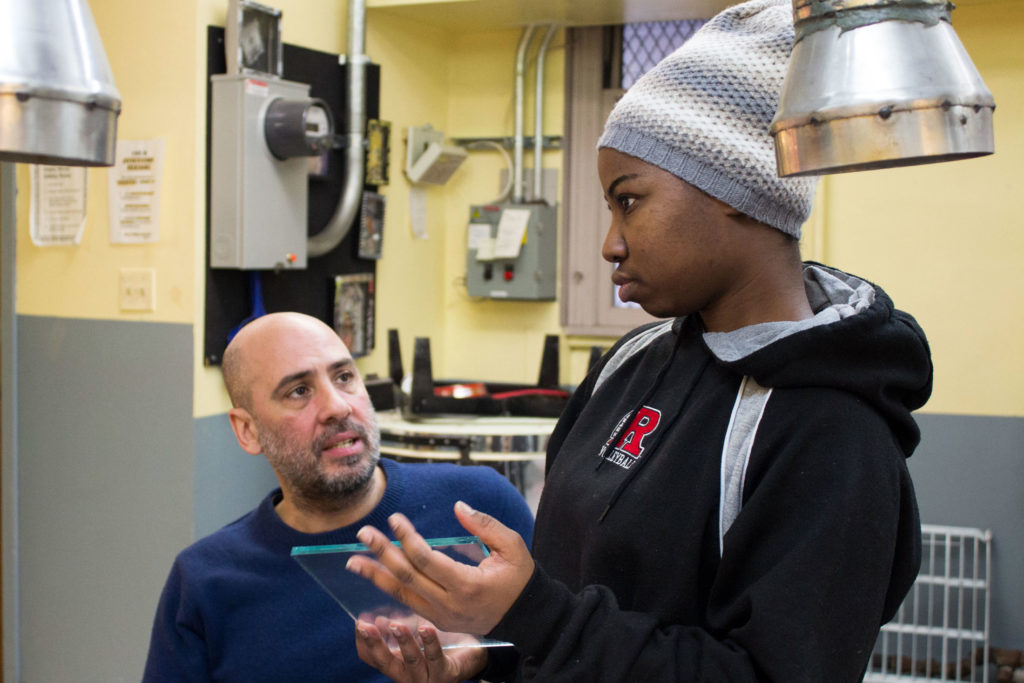 For the tenth iteration of The Glassbook Project, founder Nick Kline partnered with Newark artist Adrienne Wheeler and Newest Americans to bring the narratives of the Krueger-Scott African American oral history collection to the students of his Book Arts class. The collection features over 100 interviews gathered in the late 1990s from Newark citizens who moved to the city between 1910-1970. Working with a selection of six narratives, Kline, Wheeler and the students created books made of glass, inspired by the remarkable life stories related by the narrators of the collection.
"Provisions" explores the effects of the seismic change the Great Migration brought to individuals, their families, the City of Newark and the country at large. The strength, fragility and weight of the glass personify the emotional impact of this massive historical event at the human level.
The Provisions Collection
Hover to see the title of the piece and the names of the artist and the person whose narrative the sculpture is based on. Click to enlarge.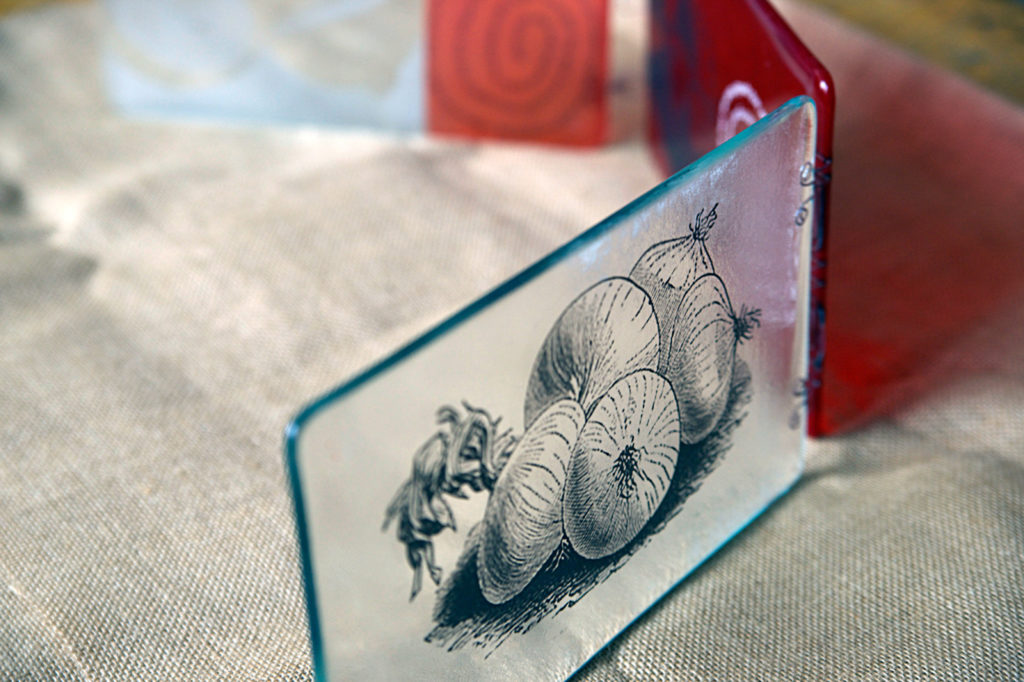 The students who made the "Provisions" books, many of whom come from immigrant backgrounds, found personal resonance with themes from the narrators' lives that echo across the migrant experience. Leaving home, uncertain journeys, small, intimate details of the clothes worn and the food eaten on the way – these common themes bridge the gap between migrant groups, throwing into sharp relief the whirling churn of humanity arriving in a Global City.
Stories of the evolving cityscape as told in the oral histories narrate the landscape the students walk each day on their way to class, offering a window into a distant city that bears little resemblance to the one they know today.