From the beginning, Newest Americans was designed to engage people, to meet them where they live and amplify their voices. To that end, we have hosted public humanities events, designed interactive stories, held photo camps, mounted exhibitions, and developed tours, both virtual and real. These are all opportunities to immerse in our storytelling.
Stories from the Pandemic
Youth Media
As a pandemic hits, youth respond.
Young people are adjusting to life under quarantine while processing the potential impact on their families' health and economic security. In response, Newest Americans created Stories from the Pandemic, a web platform for young people to document their experience in real time using photography, video, writing and audio. Our goal is to give students an opportunity to observe, reflect, and share their personal stories in order to feel less isolated while becoming frontline documentarians for their local community and beyond.
Gateways to Newark
Public Art
Gateways to Newark is a public mural project commissioned by the city of Newark.
In our attempt to do justice to this brilliant visual journey, we chose to use an interactive platform called Verse, which allowed us to layer content in a chaptered format. As you travel down the mural, take some diversions by clicking the dots along the way. These will transport you to an aerial tour of the mural or into the artists' studios where you can learn more about their cultural inquiry and creative approaches.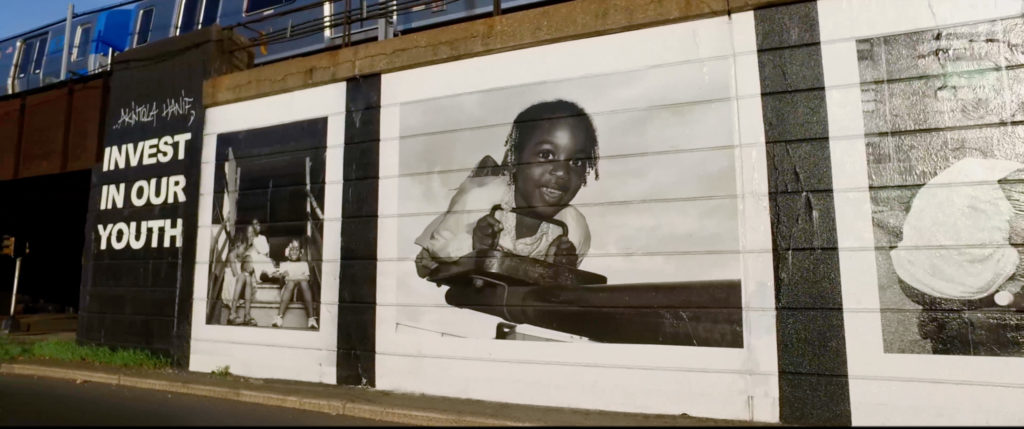 PoemQuest
Interactive Poetry Game
PoemQuest is an interactive game that uses poetry to explore Newark's Riverfront Park. At the end of the journey, participants can share their own poems about what led them to Newark and their connection to the park.
Poetry has long been a means of personal storytelling; PoemQuest shares the voices of local poets commissioned by Newest Americans to reflect on the visitors and local history of the park.
The mobile app uses photographs by Newest Americans co-founder Ed Kashi to reveal clues that lead users to "capture" and listen to geo-tagged poems around the park.