Ironbound Foodscapes Launch
04/01/2020

Ironbound Foodscapes is live! During these strange and unprecedented times, enjoy a deep dive into some of the restaurants that give Newark's Ferry Street its culinary flair, from the comfort of your own home. Through this virtual tour you can explore the history and cuisine of Ferry Street through the buildings inhabited by five restaurants- Mompou, Nova Aliança, Sabor UNIDO, La Guayaca and Bocaditos Colombianos.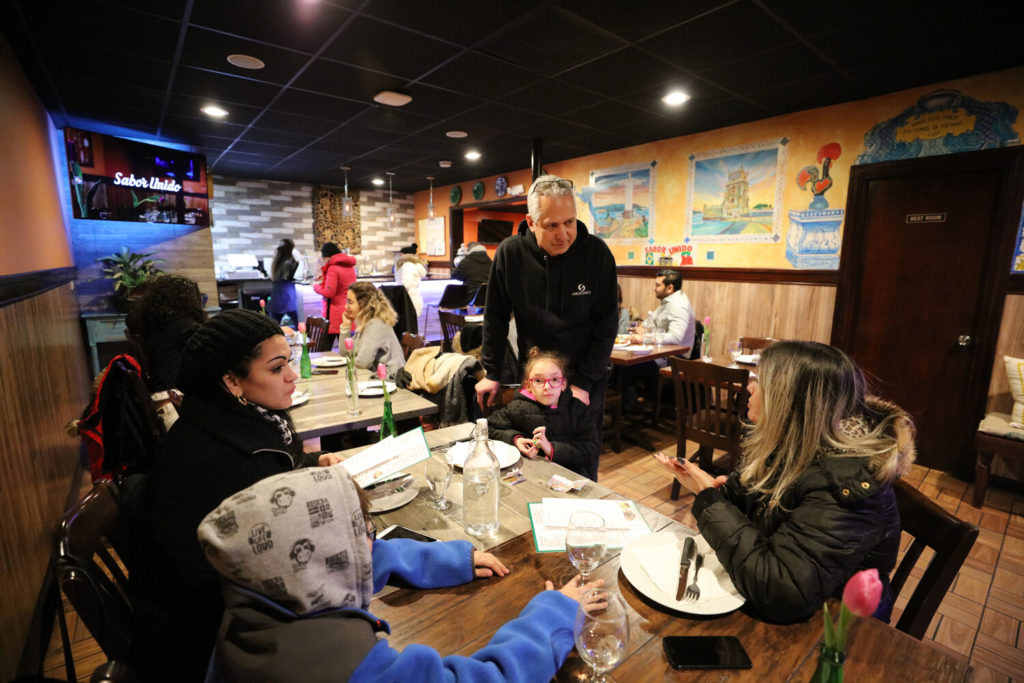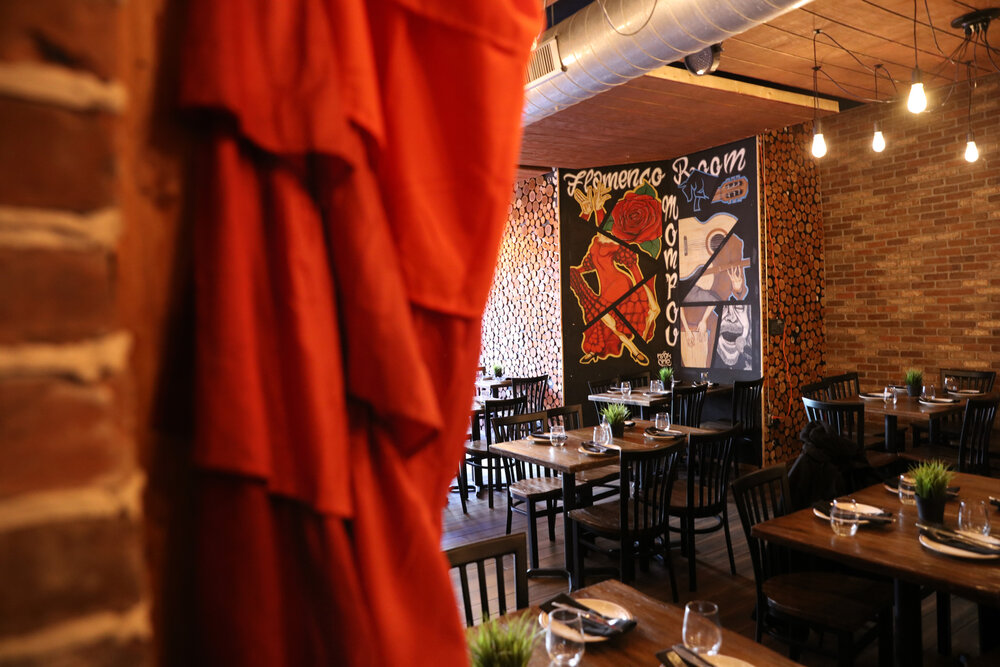 Amir Elsaffar & Two Rivers Ensemble
03/01/2020
3:00 pm
Two Rivers Ensemble is a sextet of jazz and Middle Eastern musicians using the maqam modal system within the American jazz idiom.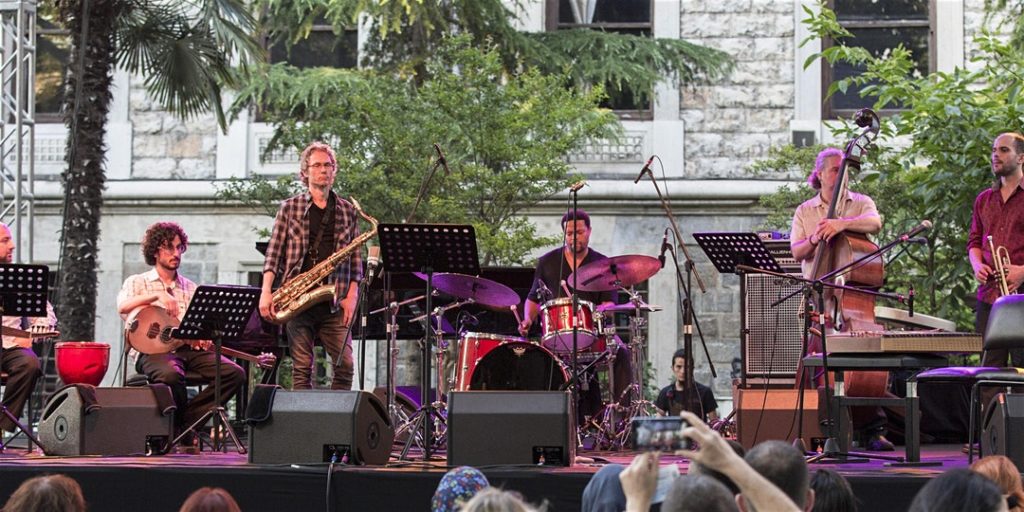 Trumpeter, santur player, vocalist, and composer Amir ElSaffar has distinguished himself with a mastery of diverse musical traditions and a singular approach to combining Middle Eastern musical languages with jazz and other styles of contemporary music. A recipient of the 2013 Doris Duke Performing Artists Award, ElSaffar has been described as "uniquely poised to reconcile jazz and Arabic music without doing either harm," and "one of the most promising figures in jazz today." ElSaffar is conversant not only in the language of contemporary jazz, but has created techniques to play microtones and ornaments idiomatic to Arabic music that are not typically heard on the trumpet. Additionally, he is a purveyor of the centuries old, now endangered, Iraqi maqam tradition, which he performs actively as a vocalist and santur player. As a composer, ElSaffar has used the microtones found in maqam music to create an innovative approach to harmony and melody. Described as "an imaginative bandleader, expanding the vocabulary of the trumpet and at the same time the modern jazz ensemble," ElSaffar is an important voice in an age of cross-cultural music making.
El Saffar's The Two Rivers Ensemble is a sextet of jazz and Middle Eastern musicians that has made innovative strides in in using the maqam modal system with the American jazz idiom. Deeply rooted in musical forms of Iraq and nearby regions, the music still speaks the language of swing, improvisation and group interaction, and the resultant sound is distinct from other contemporary cross-cultural musical fusions. It's work is his reflection on a region in turmoil and strife: revolution, civil war, sectarian violence; a culture's struggle for survival. It sets aside some of the more exploratory work that he has done in recent years to focus on music that is passionate and visceral, a cry from the heart. After 14 years of extensive performing and touring and the release of three critically-acclaimed albums on Pi Recordings, Inana (2011) Two Rivers (2007), and Crisis (2015), the Two Rivers Ensemble has developed an instinctive ease with ElSaffar's highly complex music, enabling the band to play with a creativity that transcends pure technical challenge in a style that is rooted in tradition, while creating an entirely new aesthetic.
In addition to performing and composing, ElSaffar is Music Curator at Alwan for the Arts, New York's hub for Arab and Middle Eastern culture, which hosts semi-monthly concerts and the annual Maqam Fest. In 2013, he collaborated with the Metropolitan Museum to create a festival of Iraqi culture in 2013. He also teaches maqam classes at Alwan, and is the director of the Middle Eastern Music Ensemble at Columbia University, where he also teaches jazz ensembles.
For its Clement's debut, Two Rivers will feature vocalist Hamid Al-Saadi, currently the only living person who has mastered the entire Baghdadi Maqam tradition.
Don't miss this exciting and important group.
Location: Clement's Place 15 Washington Street Newark, NJ 07102
RSVP
Iraqi Maqam and Religious Rituals
11/19/2019
6:00 pm