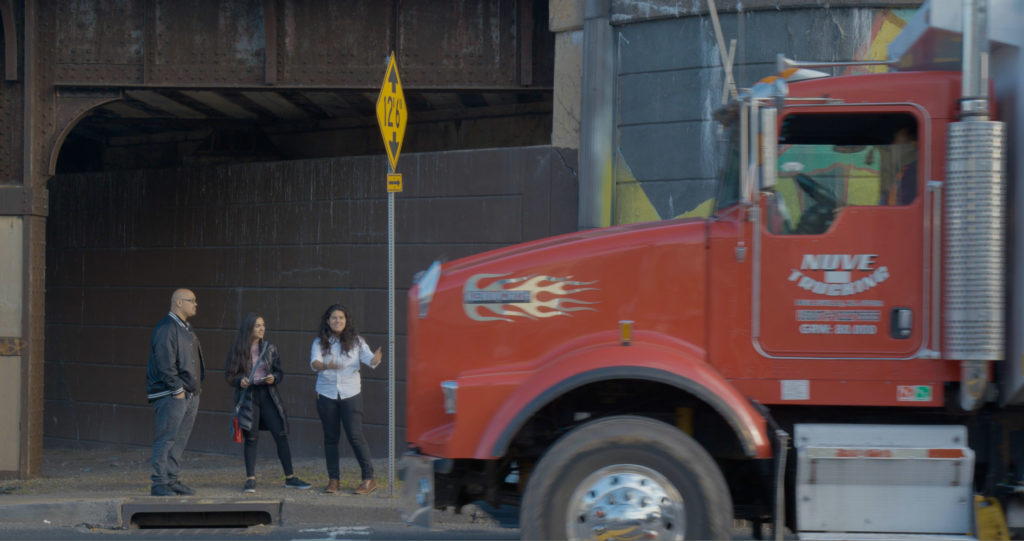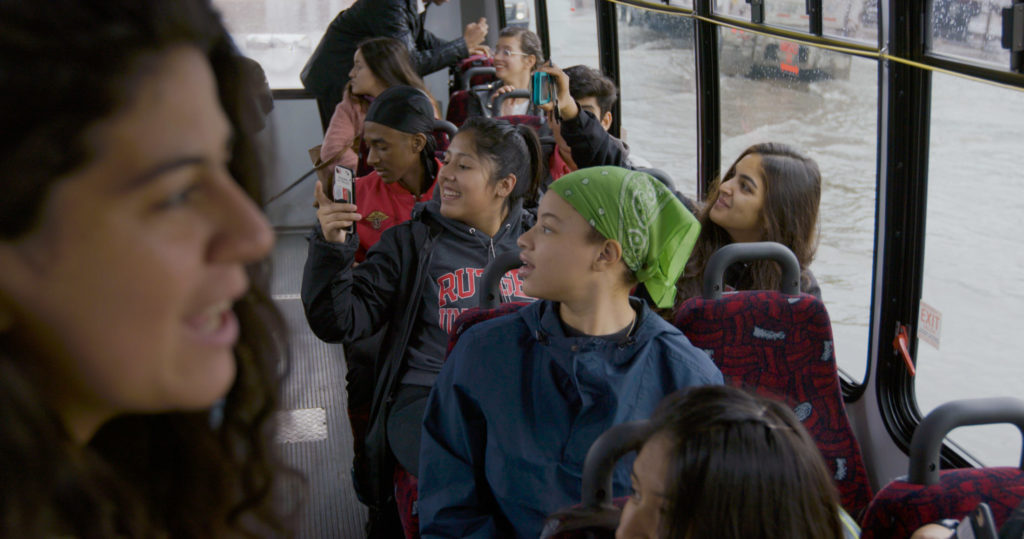 In 2018/19 Newest Americans co-founder Julie Winokur taught a course at Rutgers-Ne wark called Environmental Justice in the Ironbound.
This two-semester class focused on the toxic legacy of industry in one Newark neighborhood and the impact of community engagement on regulatory outcomes. The class was taught in partnership with Maria Lopez Nuñez of the Ironbound Community Corporation (ICC), one of the most effective environmental justice organizations in the country.
Students researched the environmental challenges of the neighborhood and took the ICC's "Toxic Tour", which includes the largest superfund site in the U.S., the largest garbage incinerator in the state, and a sewage treatment plant that processes waste for three million people in the region. They were also paired with community members, whom they interviewed, photographed and then collected soil and water samples from their homes.
In addition to exploring the neighborhood's vulnerability, students learned about the history of the environmental justice movement, how the regulatory process works and how citizen involvement functions. They attended community meetings and were introduced to proactive initiatives such as community gardens and green infrastructure initiatives. The students developed digital media skills as they documented community members' experiences and interviewed local authorities, resulting in a series of stories designed to educate the public and help mobilize people to become more involved.
Research from this class helped inform our film, The Sacrifice Zone, which explores the cumulative impact of industrial pollution on the Ironbound and the community's efforts to mobilize. Rutgers-Newark students appear in the film during a Toxic Tour, where a rainstorm was enough to flood the neighborhood in a matter of hours.
The class was part of the Humanities Action Lab's Climates of Inequality initiative, a consortium of over 20 universities which are examining environmental justice through local perspectives across the country. The students' work is now part of a touring exhibition that premiered at Express Newark and will visit all participating campuses over a three-year tour.