The Story Bus is supported by the National Endowment for the Humanities, Audible, NJPAC, Rutgers University–Newark, the Geraldine R. Dodge Foundation, and the New Jersey Arts & Culture Recovery Fund.
Newark today is defined by immigration and the Great Migration—by the movement of people from across the globe and around the country who have sought opportunity here and left their imprints in return.
The Newark Story Bus is a mobile hub for sharing and collecting the rich stories that make Newark a global city. The bus, a refurbished Econoline Cutaway, contains a sound booth and portrait studio designed to gather audiovisual histories from residents and workers in the city. The exterior of the bus, created by local artists Geraluz and Werc, draws attention when it rolls into schools, street fairs, churches and community centers. The design evokes our mixed cultural heritages and celebrates the vibrancy of Newark. The interior space, created and built by Evonne Davis, doubles as a mixed-use media lab to help teach local residents storytelling skills.
---
Breakout Newark, a series of experiences led by Newark Changemakers sponsored by Audible, took place October 8-9, 2021. Community leaders gathered for workshops and storytelling actives, and the Newark Story Bus gathered the stories of several participants.
Click on the images below to hear each person's story.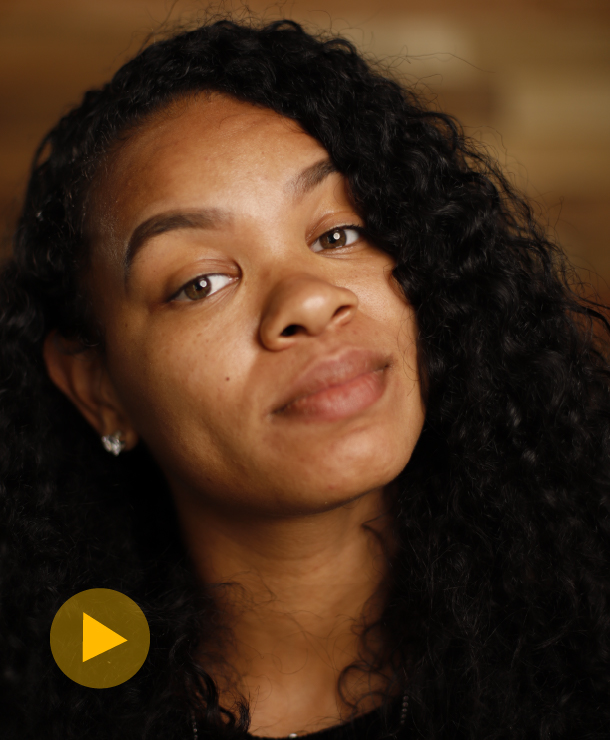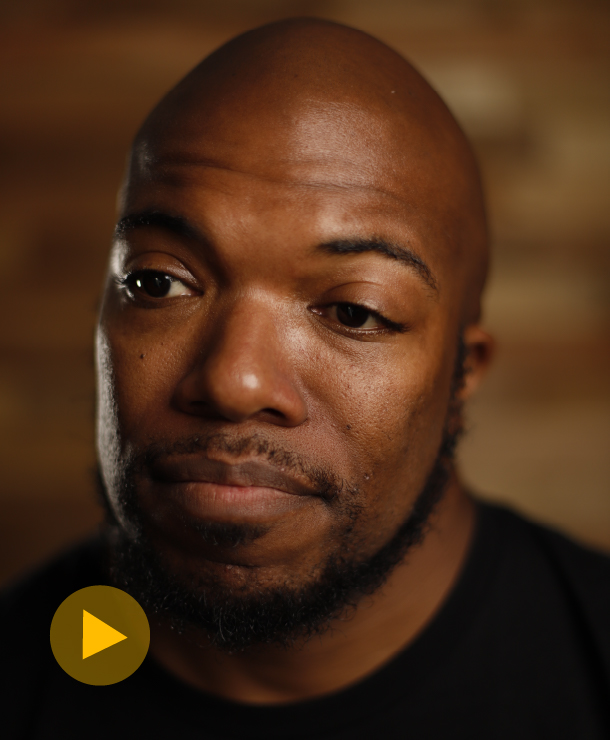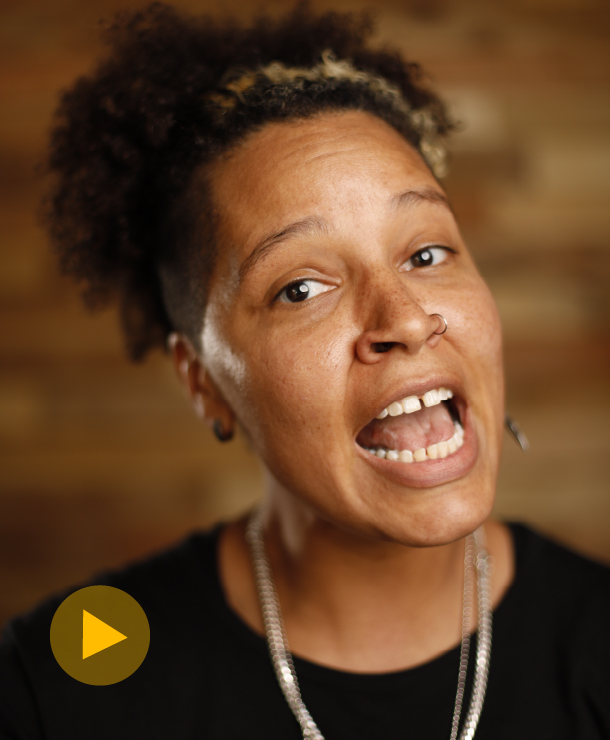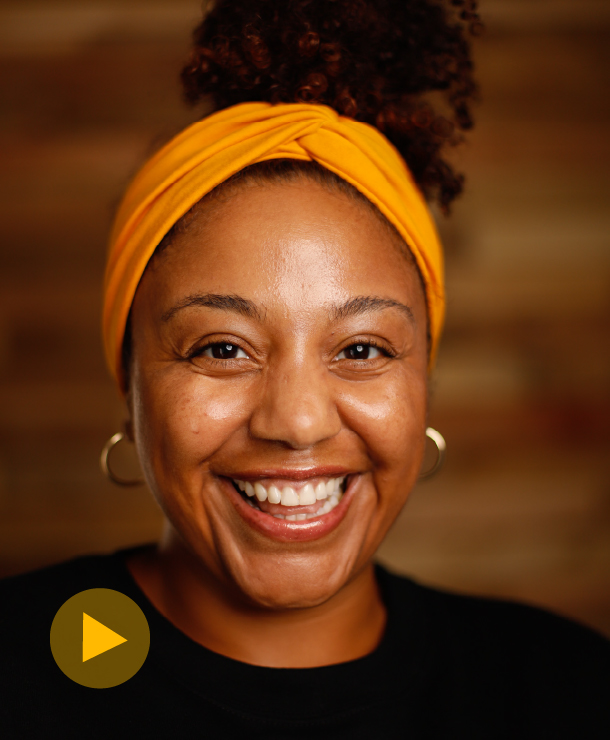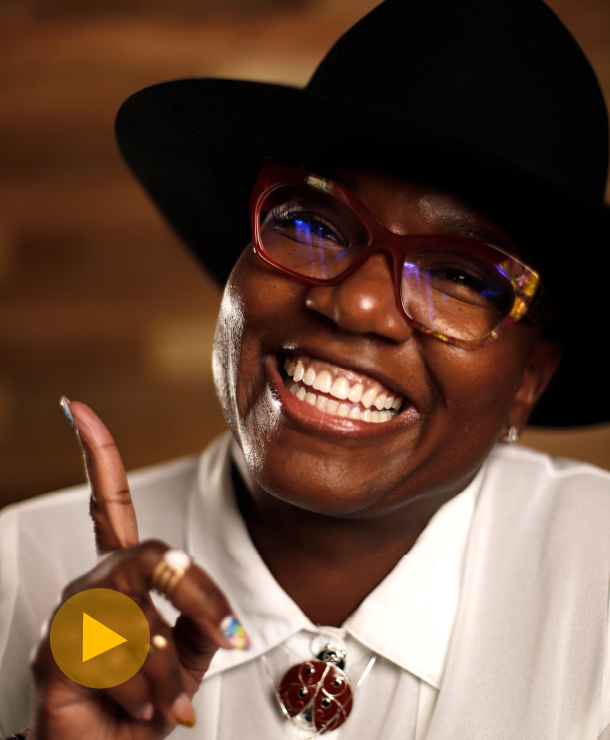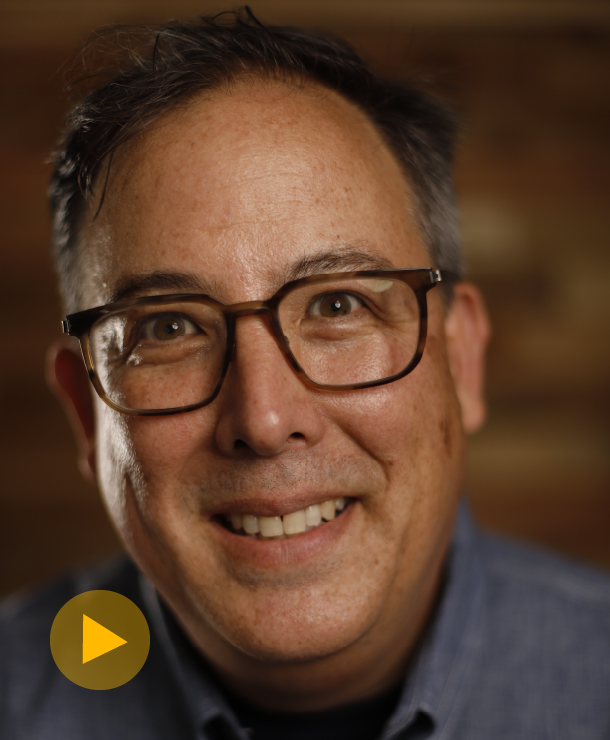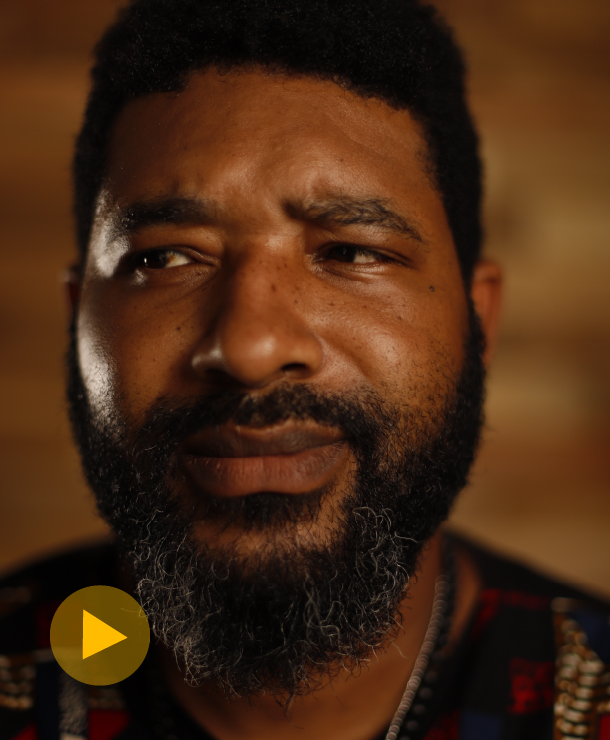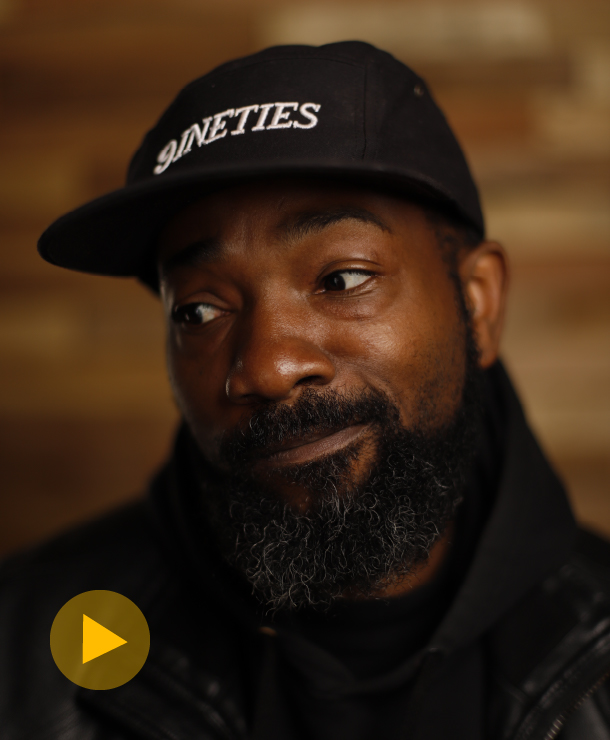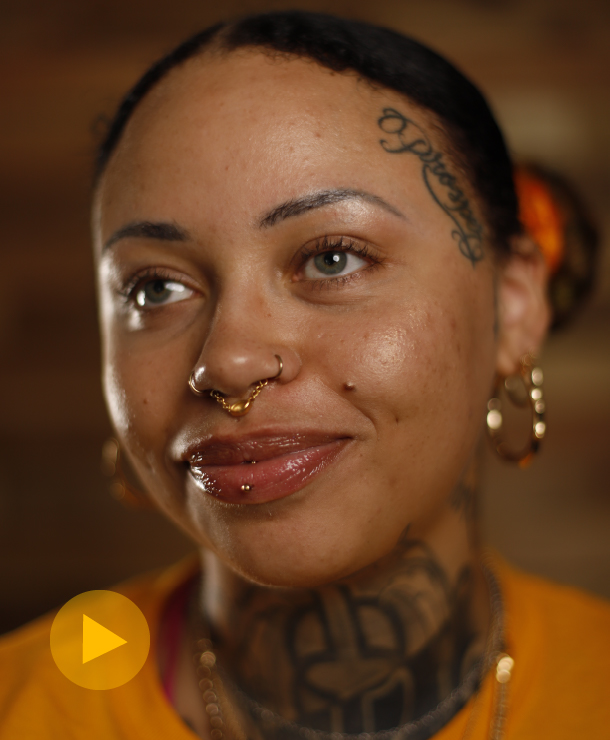 Breakout Newark video by Igor Alves and DreamPlay Media
Story Bus Events & Behind the Scenes
(left) The Story Bus at Breakout Newark, October 8-9, 2021.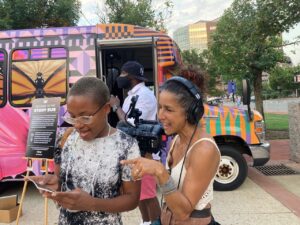 (left) Newest Americans co-founder and Story Bus producer Julie Winokur remarks on a Bus participant's portrait at a Sounds of the City event at NJPAC. (August 2021, photo by Mary Ann Koruth)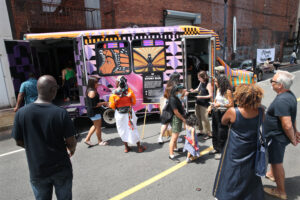 (left) The Story Bus during a festival honoring the immigrant community's contributions to Newark. (July 10, 2021, Newark, NJ. Photo/Mel Evans)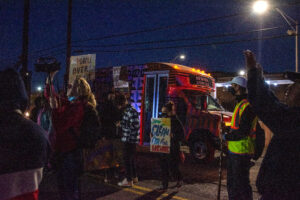 (left) The Story Bus drives in solidarity with the ICC in a protest against new polluters in the Ironbound neighborhood.  (November 10, 2021, photo by Jacob Amaro)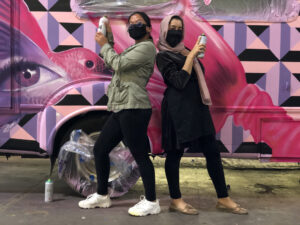 (left) Rutgers-Newark students Jan Kathleen Reyes (left) and Maria Ismail help paint the bus. (Photo by Julie Winokur)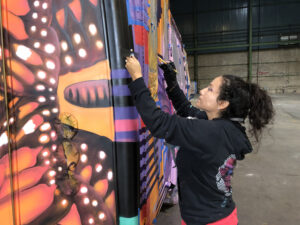 (left & right) The exterior artwork for the Newark Story Bus was designed by Geraluz (pictured to the left) and her partner, Werc (pictured to the right).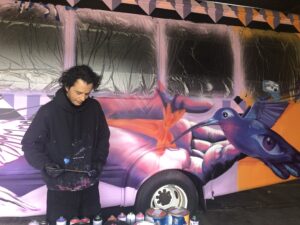 Artist Geraluz and a student volunteer paint The Newark Story Bus. (right)