Maricela Bendito, 33, came to US in 1999 from Puebla, Mexico, and started a cleaning service, Unique House Cleaning, in 2012 that now employs 4 other women.
When we arrived at Maricela's modest home, just off the highway and less than a mile from a local synagogue, it was Yom Kippur. We were greeted politely by her three children, who were dressed in their Sunday best, in spite of a school closure in observance of the holiday. In her small but immaculate kitchen, she had prepared coffee and cookies, served on matching cups and saucers. I was comforted by the familiar. Four generations of women in my own family have done domestic work and welcomed strangers into their home in the same way.

"I clean with love," she explains, and she tells the employees who work for her to "clean as if it is your own house. Because the work speaks for us." For the last three years, Maricela has run a small cleaning company. Being a small business owner, with four employees, hasn't saved her from struggling financially. As a single mother, she has to pay all the bills alone and provide health insurance for her three children, a luxury that she forfeits for herself to make ends meet. "Only the rich can afford to get sick here. But not us." And by "us," she means fellow migrants to the United States.
"We are first and foremost human beings," she declares, "we are not slaves."
Maricela migrated to the US from Puebla, Mexico in February of 1999. Puebla was once the site of an 1862 military victory over France that represented freedom from colonial domination. Each year that victory is celebrated on Cinco de Mayo. In Mexico, anyway. Over a century later, it was a place where Maricela's mother saw no future for her children, prompting her to come to the U.S. in search of one.
At 14, Maricela remembers resenting her mother for bringing her to a strange country where she didn't speak the language. And forcing her to work so they could pay back the money they owed to the folks who helped them cross the border. Maricela's mother obtained a work permit for her 14-year-old daughter that said she was 18 so she could get work at a warehouse that once operated in North Bergen. For $5.15 an hour, she spent her days packing perfumes for Liz Claiborne. "We were young girls, all minors who worked there and it was an assembly line where you had to paste on the letters." To this day, Maricela is reminded of that warehouse each time she passes Curve cologne in a department store.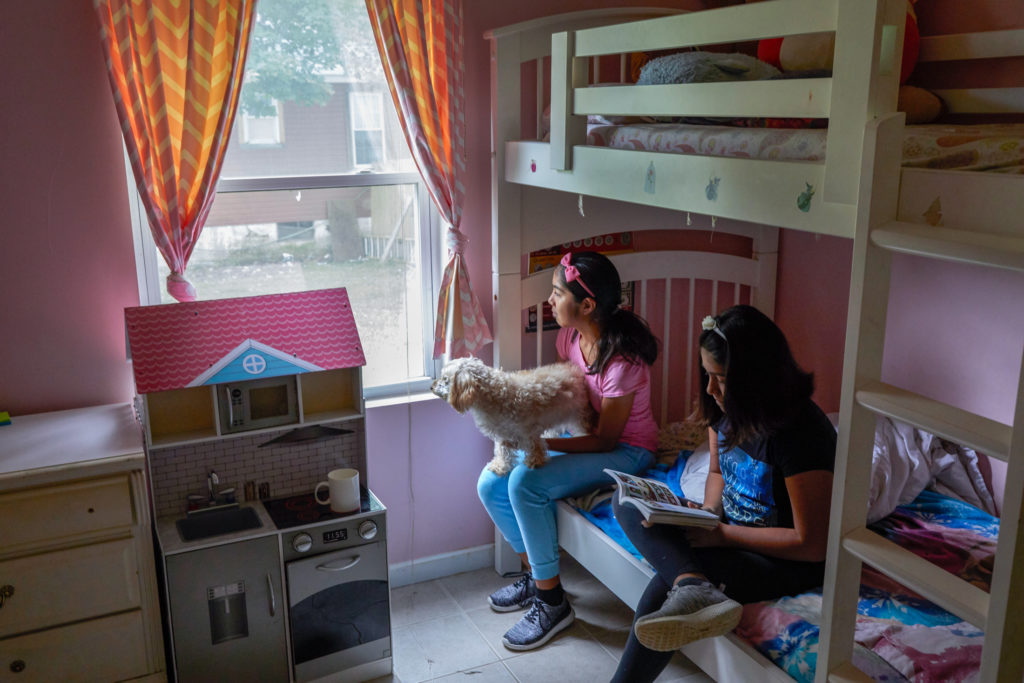 As she remembers, Maricela begins to cry thinking about her mother, who she lost eight years ago. She may have resented her then, but today, as a mother herself, she understands what it takes to ensure that your children are able to thrive. It was her own children that inspired her to begin doing domestic work six years ago. She could no longer bear waking up her crying children at 5 a.m. in order to make it to the warehouse on time.
Maricela talks about her work with pride. Each day she makes beds, does dishes, cleans bathrooms, folds clothes, and occasionally takes care of children for several families in the area, who affectionately call her Marcie. "That's my job and that job puts food on the table." I am reminded of the many domestic worker activists I know, who constantly reiterate that household labor is real work, skilled work, and nothing to be ashamed of.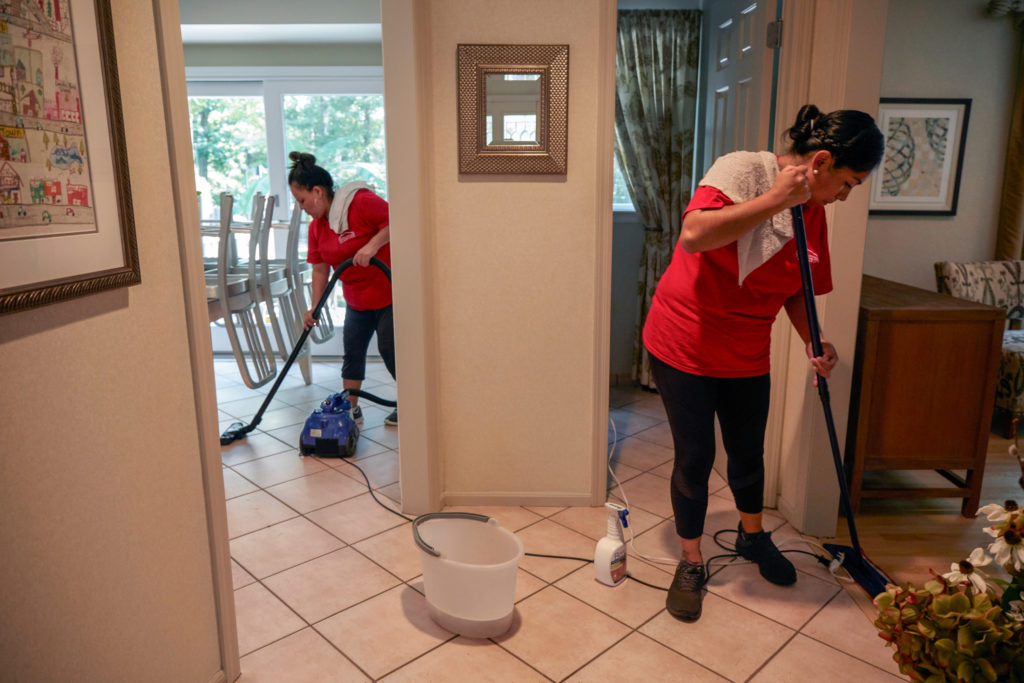 Maricela also insists that she and her employees are treated with dignity. "We are first and foremost human beings," she declares, "we are not slaves." She and the women she works with all have a precarious relationship to U.S. citizenship, in spite of the supposed protections of DACA, which allowed her to begin driving and obtain a business license. Their immigration status, which, under the current administration, can be taken away at any moment, doesn't prevent Maricela from demanding their rights as workers without fear. For this reason, she follows every rule of business by the book. "Little by little, I try to do things the proper way because I like to contribute to this country."
Her work also contributes to the success of other immigrant families. She has worked for clients who are Jewish, Pakistani, Brazilian, Indian, Chilean, and Jamaican. As a result, Maricela has received quite the cultural education. She is well versed in Hindu and Muslim spiritual practices. One of the many things she likes about her job.
The downside? "Sometimes they expect us to do magic." On top of that, her clients occasionally concern themselves with her immigration status. "At the end of the day," she says, "they are not hiring an American. They're hiring an immigrant who is going to clean their house."
"We're raising our voice to say that we're no longer afraid, that we want change, that we want to be treated with dignity."
Maricela's advocacy extends far beyond standing up for herself and her employees in this way because she knows that "without the immigrant labor force, this country does not work." As an organizer, she fights for respect and, most importantly, for permanent protections for the more than 11 million undocumented people in the US. Without DACA, Maricela explains, she would have to go back to living in the shadows, something she is determined to never do again. Thus, when she isn't working, Maricela spends her time attending rallies and educating people in her community about what rights they have should ICE come knocking.
Maricela believes that freedom is inextricably linked to labor. Immigrants, she says, helped make this the country what it is and that work needs to be acknowledged. "They need to know that we're raising our voice to say that we're no longer afraid, that we want change, that we want to be treated with dignity."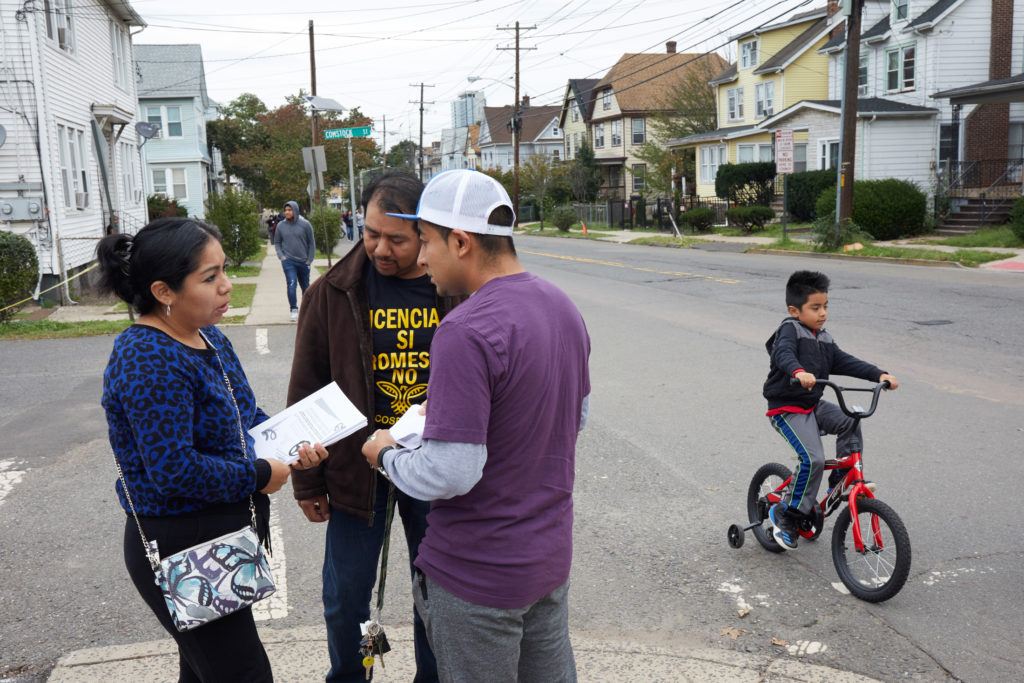 "We have to teach our children that they are citizens with rights and to exercise their rights."
And for those that have the privilege of citizenship, like her children, Maricela goes door to door and registers people to vote. "We have to teach our children that they are citizens with rights and to exercise their rights. The days of slavery are behind us." Yet, she worries that perhaps many in the Latinx community have become complacent. This, however, doesn't prevent her from fantasizing about her great-grandchildren someday voting for a president who shares their heritage.
In the meantime, Maricela thinks a lot about her future, when her children are grown and in college, and when she is too old to climb on furniture or scrub floors on her knees. She hopes that her company will continue to grow, so she doesn't have to worry about such things.
At times, she contemplates retiring in Mexico, a country that once held no future for her family. A country she hasn't seen in twenty years. In the meantime, Maricela has dedicated her life outside of work to ensuring the sustainability of her community here in the United States. As she says, "Unity brings strength."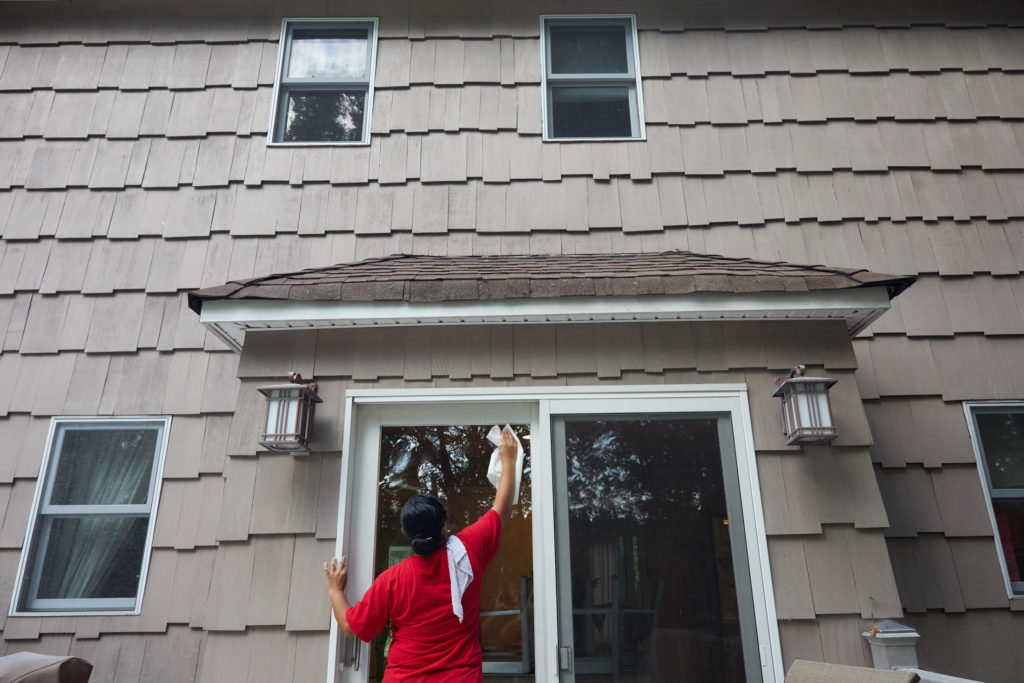 Maricela's story is part of a Newest Americans series for the 37 Voices Project, an initiative that combines journalism, oral history, research, and theater to change the narrative around economic vulnerability in New Jersey, one of the highest-cost states in the country.